Autism Professional Awards Finalist Announced
The Star Centre at Lakeside, Bedford, have been shortlisted as a finalist for the 2018 Autism Professional Awards in the category Award for Outstanding Health Services.
This award seeks to recognise a clinical team where best practice has positively impacted on patient treatment and care.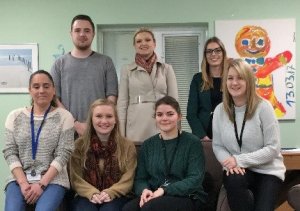 The Autism Professionals Awards are organised by the National Autistic Society and seek to acknowledge the outstanding contributions and achievements of professionals and organisations, who are leading the way in innovative autism practice and making a real difference to the lives of autistic people in the UK.
The Star Centre team have made an exceptional contribution to the lives of autistic people. They work in partnership with others to provide support that enables people to tackle their Autism with hope and optimism and work toward a valued lifestyle within and beyond any limitation. They believe in the potential of everyone and support people with the tools and coping strategies to enable them to move on and live fulfilled lives.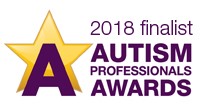 The Awards will be presented to the winners at a prestigious Awards Dinner held on the first night of the National Autistic Society's Professional Conference in Harrogate International Centre, Royal Hall, Wednesday 7th March 2018. We would like to wish the team the very best of luck at the awards.
Share this news