Complimentary Autism Conference
accomplish is to host a complimentary conference on Autism and Exploring effective ways of working with autistic adults for World Autism Awareness Day 2019.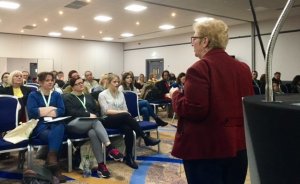 This complimentary event will bring together advocates, professionals and autistic individuals we support.
The conference will take place on the April 4th 2019 at Stonehouse Court Hotel, Gloucestershire, GL10 3RA
This will be a full day event from 9.30 am till 4.00 pm, complimentary lunch and refreshments will be provided.
Benefits of attending
To hear from both research and practice about effective ways of working
To gain a better understanding of what effective support means for autistic adults
To gain insight into the impact of autism in order to best support autistic people
Share this event