Boston House is Officially Open
An innovative new service to support people affected by brain injury has been officially opened in a special ceremony with VIP guests.
Boston House in Oldham, will offer specialist Acquired Brain Injury care ranging from intensive nursing support to residential care, including studio apartments specially designed to help people live as independently as possible.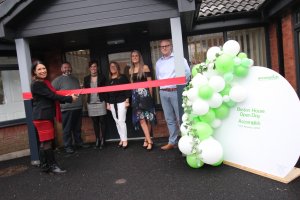 In a special opening event staff welcomed Debbie Abrahams MP who carried out a commemorative ribbon cutting ceremony.
The MP, who represents the Oldham East and Saddleworth constituency which Boston House is located in, also joined the service's Registered Manager Gillian Lee on a full tour of the home's facilities. They were joined by several people who will be moving into the home in the near future and who shared their thoughts about the new service.
Boston House will support up to 17 people across its bespoke designed nursing, residential and apartments areas. Around 50 new support, nursing and ancillary staff jobs have been created with the service's opening. People supported in the service will primary be from the Oldham and Greater Manchester areas.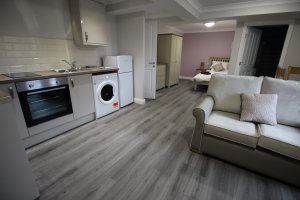 As well as residential support, Boston House is also able to provide highly specialised nursing care including tracheostomy and PEG-management support and will have three distinct areas, each of five or six specialist beds including nursing and residential.
The service will have on-site access to nursing, physiotherapy, occupational therapy, speech and language therapy, psychology and social and vocational support. The building, furniture and fittings have all been designed to help people to regain their skills and live as independently as possible.
Debbie said: "It was a great privilege to be shown around these fantastic specialist acquired brain injury facilities, where I can clearly see the very best care and support that people who use the service need will be provided.
"Congratulations to everyone involved in the project, the rooms and facilities are wonderful and I look forward to visiting Boston House again when everyone is settled in."
Manager Gillian said: "A brain injury, whether it is the result of an accident or illness such as a stroke, can have a devastating effect on a person and their family. Boston House will support people and their families through the rehabilitation process in an environment that's been especially designed to meet their needs.
"It was fantastic to welcome Debbie to Boston House and to introduce her to the people who will be supported here. Everyone very much enjoyed meeting her and we'd like to thank her for her support."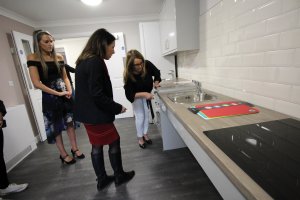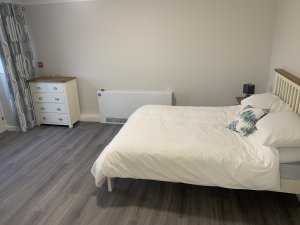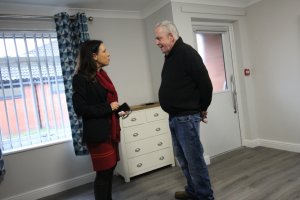 Share this news