Bryn Irfon
Our Support
At Bryn Irfon we provide residential support for eight adults with Learning Disabilities, challenging needs and individuals with communication difficulties. We can also support people who may have Mental Health needs. We work with people with varied abilities and needs. We encourage and motivate each person to feel good about themselves. We enable people to gain confidence and do the things that are important to them and ultimately to lead happy and fulfilled lives.
We encourage everybody to have a voice about what matters in their lives and our support is focussed on ensuring that their voice is heard about every aspect of their lives. We see active support as a quality measure of the level of involvement that people have in determining their own lives. We are focussed on fun and making Bryn Irfon a happy place to live.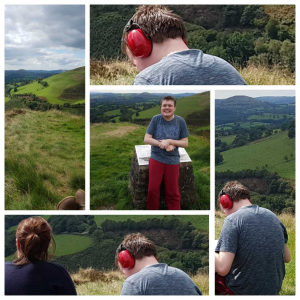 Maximising potential
It is important to us to respect individual's needs, interests, views, hobbies and lifestyle. Everyone is supported to access a wide range of activities both at home and in the local community. We work with people to support them to build their futures and achieve their aspirations. Each person discusses their likes, interests, goals and aspirations with their Key Worker. These could include attending workshops of interest, having a job, wanting to cook or just having the confidence to go to the shops. Staff support people towards achieving their goals.
Person Centred Planning
We provide positive, flexible and encouraging support for everyone. Our person-centred approach, enables people to achieve their goals and aspirations in life. Everyone is encouraged to have belief in reaching their full potential within a safe, nurturing and positive environment. Our staff support each person to create a person-centred plan that tells us how they want to live their life now and in the future. Through a range of communication tools, we ensure that each person is closely involved in the development of their own plan.
Active Support Model
Staff utilise tools such as the Active Support Model. This is a tool used to ensure people are involved with every aspect of their lives through carefully planned interventions and mentoring which enables development. The Active Support Model is outcomes focused, which allows monitoring of progress towards maximised participation.
Accommodation
Bryn Irfon is situated in Llanwrtyd Wells which prides itself on being Wales' smallest town with many big events, including the world alternative games, bog snorkelling and the man v horse marathon.
Bryn Irfon has 8 bedrooms, over 2 floors, with 6 of these rooms being en-suite. Downstairs there is a communal bathroom, laundry room, dining room, lounge area with TV, conservatory and kitchen. We have a large established garden where everyone has their own planter and 2 summerhouses for extra activities.
Download our mental health brochure
Download our mental health residential brochure
Download our learning disabilities brochure
Summary and contact details
Support Type: Learning Disabilities, Mental Health
Capacity: 8 Adults
Gender: Mixed Gender
Location: Llanwrtyd Wells
General enquirers: 01591 610 396
Email: info@accomplish-group.co.uk