Cedar House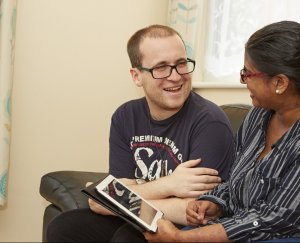 Cedar House provides specialised bespoke residential and respite support for individuals with Mental Health needs, Acquired Brain Injuries, Learning Disabilities, Physical Disabilities, Cognitive Difficulties and associated health needs.

At Cedar House we believe that just because you need extra support to maintain your health and well-being, does not mean you should compromise on your social life.
We pride ourselves in putting the individual at the centre of their support and are renowned for our positive, empowering and caring approach. All staff undergo continual training and development, and specialist training is provided for bespoke individual support needs, as part of the assessment and transition process.
Download our learning disabilities brochure
Summary and contact details
Support Type: Mental Health, Learning Disabilities, Acquired Brain Injuries
Capacity: 14 Adults
Gender: Mixed Gender
Location: Neath
General enquirers: 01639 633 091
Email: info@accomplish-group.co.uk