Cildewi House and Studio Apartments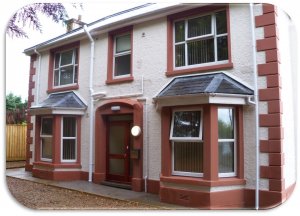 Cildewi House supports seven people with complex Mental Health needs or whom may have a dual diagnosis. We support people to develop their own strategies and skills to become as independent as possible. We help individuals work towards the goals they have set, however big or small these may be, assisting them in developing confidence and self-esteem.
Our Support
We encourage and motivate each person to feel good about themselves. We support people to gain confidence and do the things that are important to them and ultimately to lead happy and fulfilled lives. At Cildewi House we put a strong emphasis on community integration and supporting people to progress onto supported living.
Some examples of how we have supported people include
Working towards independence with personal care tasks
Securing employment
Skills building to manage money
Travel training to gain confidence and independence
Learning to stay healthy and exercising
Support with medication and health appointments
Discovering new hobbies, getting out and having fun
Accessing vocational training and work experience
Managing correspondence and bills
Building social skills and expanding social circles
Our Approach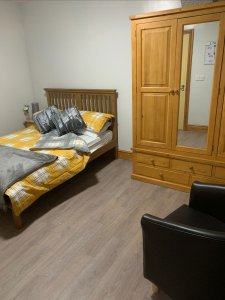 We recognise that everyone is different, so we adapt our support to suit each person's needs. We offer the right environment to enable mental and physical well-being. We support people to maintain their identity whilst we work with them to regain their self-confidence and start to manage their own mental health and relapse.
With the right support we feel this environment will help individuals to gain greater independence and more control over their own lives. We actively promote wellbeing and encourage everyone to be as independent as they possible can be. We empower individuals to develop their own coping techniques to manage their emotions and behaviour, within a safe, homely and supportive environment. We want to see things through each person's eyes, so we truly understand their goals and aspirations.
Accommodation
The ground floor in Cildewi House contains a spacious lounge/dining room, fitted with local historical features; the kitchen has a welcoming homely feel, an office, a separate WC, two en-suite bedrooms on the ground floor and a separate laundry room. The first floor has 3 en-suite bedrooms and a communal bathroom.
At the rear of the building, there is a separate room which is used for meetings, training arts and crafts and game playing.  Also at the rear of the service, are two flats which each occupy one person.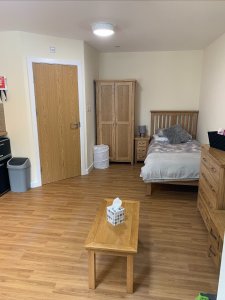 Cildewi House is situated approximately a mile from the historical market town of Carmarthen. It has a busy shopping centre, pubs, restaurants, a leisure centre, theatre and cinema.
Studio Apartment – Progression Pathway
Our studio apartments offer a clear progression pathway, within a residential support setting. The pathway offers an opportunity for self-development and maximum personal growth, regardless of complex health and social care needs. People can trial independence in a setting which has 24-hour staffing available, to assist with the development of their life skills. We feel that the creation of our semi-independent transition studio apartment, enables people who want to live more independently, take those first steps to greater independence within a safe, risk managed environment. This modern accommodation provides a private space for staff to enable skill development or coaching sessions. The apartment has its own entrance, kitchen/diner, living area and bathroom.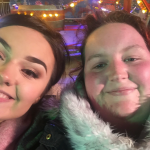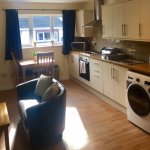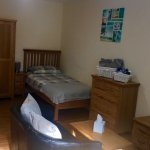 Download our mental health brochure
Download our mental health residential brochure
Summary and contact details
Support Type: Mental Health
Capacity: 7 Adults
Gender: Mixed Gender
Location: Carmarthenshire
General enquirers: 01267 232 788
Email: info@accomplish-group.co.uk