Cildewi House and Studio Apartments
Removing barriers and managing changing lifestyles
At Cildewi House and Studio Apartments we provide appropriate support for adults with complex Mental Health needs. Cildewi House is committed to supporting people towards developing their independence skills and confidence, to achieve as fulfilled life as possible within a safe, nurturing environment.
We support individuals to build on their strengths, skills and resilience, enabling them to develop their own set of resources to self-manage and stay well.
Studio Apartment – Progression Pathway
Our studio apartments offer a clear progression pathway, within a residential support setting. The pathway offers an opportunity for self-development and maximum personal growth, regardless of complex health and social care needs. People can trial independence in a setting which has 24-hour staffing available, to assist with the development of their life skills. We feel that the creation of our semi-independent transition studio apartment, enables people who want to live more independently, take those first steps to greater independence within a safe, risk managed environment. This modern accommodation provides a private space for staff to enable skill development or coaching sessions. The apartment has its own entrance, kitchen/diner, living area and bathroom.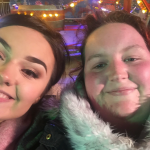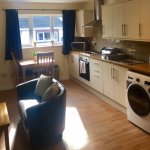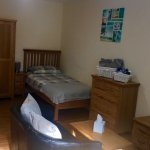 Download our mental health brochure
Download our mental health residential brochure
Summary and contact details
Support Type: Mental Health
Capacity: 7 Adults 
Gender: Mixed Gender 
Location: Carmarthenshire
General enquirers: 01267 232 788
Email: info@accomplish-group.co.uk