Diagnostic Assessments at Lakeside
Lakeside are able to offer Diagnostic Assessments for adults with Autistic Spectrum Conditions.
The aim of this assessment is to provide a definitive diagnostic opinion about the presence, or not, of an Autistic Spectrum Condition.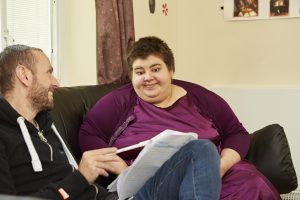 A report of the clinical findings will be written and presented to the participant and a second copy of the report will be presented to the referring authority if that is appropriate.
The Assessment Tools used for identifying Autistic Spectrum conditions are the Autistic Diagnostic Observation Schedule (ADOS 2 – used with the individual) and Autism Diagnostic Interview – Revised (ADI-R – used with parents/carers) The ADOS 2 assessment looks at the social interaction between the assessor and the individual. It consists of a series of table top tasks that takes between 30 and 60 minutes.
The Autism Diagnostic Interview-Revised (ADI-R) is a structured interview conducted with someone who has known the individual closely since early childhood. For adults being assessed this would preferably be a parent or care giver, but it may be possible to carry this out with an older sibling or other relative. The ADI-R takes between 2 – 3 hours to complete.
You can contact us on 01707 646 646 if you would like to request a diagnostic assessment for yourself, your family member or the person you care for. We can accept referrals from all care professionals involved in the individuals care and private referrals from families.
You can also email us at info@accomplish-group.co.uk