Double Finalists at LaingBuisson Awards 2020
We are proud to announce we have been named as a finalist at this year's LaingBuisson awards.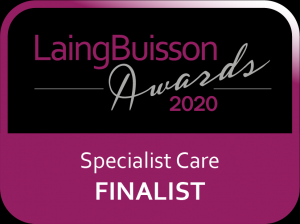 Accomplish Group, which supports more than 1,000 people with Autism, Mental Health needs, Learning Disabilities and Acquired Brain Injuries in services across England and Wales, has been shortlisted in the Specialist Care Provider and Supported Living Provider categories.
The LaingBuisson Awards celebrate and recognise organisations that set new standards of excellence. Accomplish will find out whether or not it has been successful at a special awards event to be held on 19th November 2020.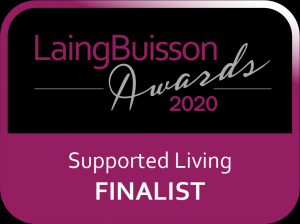 Mel Ramsey, Chief Executive at Accomplish, said: "I am delighted that not only has the dedicationand hard work of everyone at Accomplish been recognised in such a way, but that the spirit and passion of the team has shone through. To have been named as finalists in not one, but two, categories in these prestigious awards is testament to this"
"I am always tremendously proud of everyone at Accomplish and want to congratulate everyone on this remarkable achievement."
Share this news