Eilat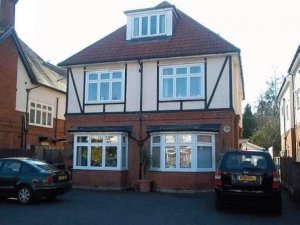 We focus on the individual and their needs and choices remain at the heart of all our therapies and activities
Eilat provides a comprehensive physical and psychological recovery programme, for adults with complex care needs. This service supports individuals with long term neurological conditions, acquired or traumatic brain injury or other related conditions.  We provide focused and goal directed rehabilitation within a group setting.

Person centred planning and approaches are central to our service delivery and everyone we support is fully involved.  Everyone living here plays a large part in the development of the service, how it looks, how it feels and how it operates.
Our staff will encourage and motivate people without compromising their privacy or dignity and enable them to increase their own levels of independence.  Each person living at Eilat has differing activities and routines which are individual to their personal aspirations and choices.
Download our acquired brain injuries brochure
Summary and contact details
Support Type: Acquired Brain Injuries
Capacity: 6 Adults
Gender: Mixed Gender
Location: Charminster
General enquiries: 01202 290305
Email: info@accomplish-group.co.uk