Elizabeth Completes Prince's Trust Course
Elizabeth started a course in health and social care with the Prince's Trust earlier this year. At the start of the course Elizabeth was concerned about socialising with other people and didn't think she was going to fit in. Very quickly Elizabeth started to make friends with the people at the Prince's Trust, who could see just how out going and caring Elizabeth was.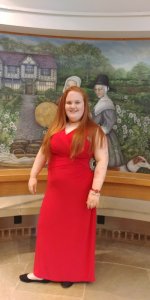 During her time at the Prince's Trust Elizabeth helped others in the community with group activities and gained some close friends. These friendships enabled Elizabeth to access the community without the presence of staff, giving her much needed independence which she enjoys. The course has proved to Elizabeth that having a mental health condition does not mean you should be treated any differently from others and that her life can progress in a more positive way with the support of caring people alongside her.
Elizabeth's Key worker said: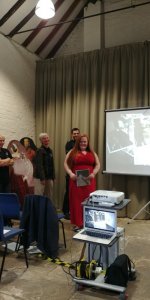 "I am so proud of Elizabeth for having the courage to attend the Prince's Trust every day. I know that it wasn't easy for her but the strength she has shown is truly inspirational. Elizabeth managed to graduate from the Trust by fully completing the course even after a minor setback. Elizabeth has overcome many challenges to graduate but has always remained strong and focused with her end goal.
"The change I have seen in her since moving to Woodlands and now finishing the Prince's Trust is brilliant and Elizabeth is now looking forward to starting college in September, where she will be studying health and social care to potentially use her knowledge and understanding to help others. Elizabeth is a joy to work alongside and each and every day I can see Elizabeth becoming more confident in herself."
Share this news