Ffordd Newydd
Our Support
Ffordd Newydd is a residential transitional Mental Health service, supporting six people within their own individual studio apartments. We are passionate about enabling people to make their own choices about the support they receive. We do everything we can to improve the health and wellbeing of the individuals we support and as a team we are focused on building positive outcomes for everyone. We understand the importance of providing person-centred support which enables independence and meets individual's needs. Through our outcome focused approach, we support people to maintain choice and control of their own lives.
Positive Outcomes
We have a proven record of enabling people to move onto independent models of support. Seven people have successfully moved onto independence. Each person has an individual plan created to support them in preparing to step down. The staff team work in partnership with the individual and our own Supported Living team to create the plan. Working together they ensure the plan is tailored to meet the individual needs of the person wishing to step down and to support them on their pathway to independence.
We work alongside people to help them build their future and increase personal empowerment. We support people to access training, volunteering, education and where possible employment opportunities. Everyone is encouraged to engage in their local community and learn and practise new skills and supported to rediscover skills which may have previously been lost.
We actively promote wellbeing and encourage everyone to be as independent as they possible can be. We empower individuals to develop their own coping techniques to manage their emotions and behaviour, within a safe, homely and supportive environment.
Transitional Support Model
This specialist support model offers people a carefully planned and risk managed independent pathway, within a residential setting. This model is proven to be successful in providing a rehabilitation, focused transition from residential services towards independence or community supported living services.
Progression Pathway – Studio Apartments
Our six studio apartments offer a clear progression pathway, within a residential support setting. The pathway offers an opportunity for self-development and maximum personal growth, regardless of complex health and social care needs. The apartments provide a private space for staff to enable skill development or coaching sessions. People can trial independence in a setting which has 24 hour staffing available, to assist with development of their life skills. We feel that the creation of our semi-independent transition studio apartments, enables people who want to live more independently, take those first steps to greater independence within a safe, risk managed environment.
Our Approach
We recognise that everyone is different, so we adapt our support to suit each person's needs. We offer the right environment to enable mental and physical well-being. We support people to maintain their identity whilst we work with them to regain their self-confidence and start to manage their own Mental Health and relapse.
Accommodation
Ffordd Newydd is located in the heart of the local community. It comprises of six studio apartments. All apartments are self-contained with en-suite shower rooms and kitchen/diner. Communal areas comprise of a spacious kitchen/dining area, quiet lounge, bathroom and a laundry room. To the rear of the property is a large parking area and garden.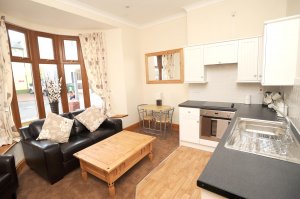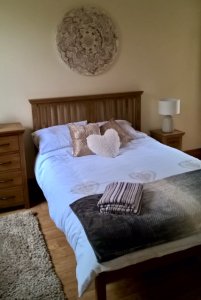 Download our mental health brochure
Download our mental health residential brochure
Download the Ffordd Newydd flyer
Summary and contact details
Support Type: Mental Health
Capacity: 6 Adults
Gender: Mixed Gender
Location: Neath
General enquiries: 01792 324241
Email: info@accomplish-group.co.uk