Glebe Road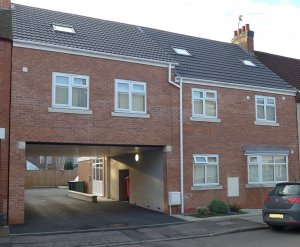 Glebe Road is a registered Mental Health service which can support up to 6 people and provides individuals with a range of accommodation options including flats and studio apartments. The service offers 24 hour support from an experienced and skilled staff team with input from clinical specialists. Located near to the town centre, individuals are supported to access to a range of community amenities.
Through a transitional model of support, Glebe Road is designed to provide an opportunity for individuals to step down into more independent living at a pace to suit their needs. It follows the Recovery Star Model, which supports individuals to develop the skills and confidence to manage their own Mental Health relapse strategies.
This model of support has a proven track record of progressively supporting people towards Supported Living and it offers commissioners greater value for money through an improved step down success rate resulting in more cost effective placements.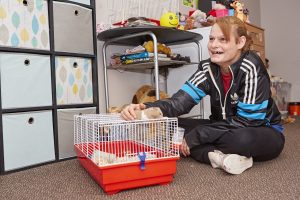 Glebe Road offers individuals with complex needs a range of accommodation options including flats and studio apartments comprising of a kitchen/dining area and a bedroom with en-suite facilities. In addition, there is a communal lounge, a shared laundry, a small patio area and a large car park. The ground floor is wheelchair accessible throughout.
Progressive Pathway
Our studio apartments offer a clear progression pathway, within a residential support setting. The pathway offers an opportunity for self development and maximum personal growth, regardless of complex health and social care needs. The transitional apartments provide a private space for staff to enable skill development or coaching sessions. People can trial independence in a setting which has 24 hour staffing available, to assist with development of their life skills. We feel that the creation of our semi independent transition studio apartments, enables people who want to live more independently, take those first steps to greater independence within a safe, risk managed environment.
Download our mental health brochure
Download our mental health residential brochure
Summary and contact details
Support Type: Mental Health
Capacity: 6 Adults
Gender: Mixed Gender
Location: Nuneaton
General enquiries: 02476 346 128
Email: info@accomplish-group.co.uk