Good Clean Fun and Support
Hygiene is very much at the forefront of everyone's minds at the moment and one of the people supported by Accomplish has been doing her bit to make sure her home is as clean as possible – telling cleaning guru Mrs Hinch to "eat your heart out!".
Lucy, who lives at Pen Bryn, has been helping to keep the house exceptionally clean and encouraging all the people in the home to follow the advice of staff and the Government.
Lucy uses anti-bacterial cleaning products on all the door handles, banister and surfaces every single day. Her motto is: "Mrs Hinch eat your heart out! Keep clean, stay safe, always Dettol."
Lucy also joins staff and the other people who live at Pen Bryn at the front of the house each week to give a round of applause to the NHS and key workers.
Cars have been stopping at the front of the house to wave to Lucy and tell her to keep up the hard work.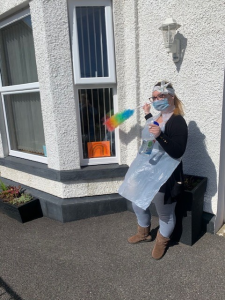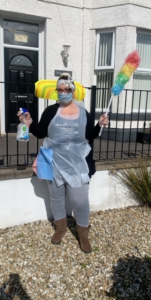 Share this news