Gwynfryn
Our Support
At Gwynfryn we provide a supportive setting for ten people with Mental Health needs, where they can feel comfortable, safe and happy. We appreciate the value of a warm welcome and a relaxed and homely environment.
We encourage everyone to have a full and active life, where individuals are supported and encouraged to meet their potential and accomplish their goals. We build on existing skills and support people to develop coping strategies to manage any setbacks along the way. We empower people to explore new opportunities and pursue their hobbies and interests. Our aim to provide the people we support with every opportunity for personal development, through education and adventure.
Our Approach
Our dedicated person-centred approach is integrated into every aspect of the care and support we provide. We recognise the importance of supporting people to develop a sense of ownership over the care they receive, valuing choice and promoting independence at all times.
We value a multi-team approach to care, gaining additional support from our clinical team and external services wherever beneficial, welcoming input from care teams and seeking opportunities for individuals to access services in the community.
We recognise that everyone is different, so we adapt our support to suit each person's needs. We offer the right environment to enable mental and physical well-being. We support people to maintain their identity whilst we work with them to regain their self-confidence and start to manage their own Mental Health and relapse.
Positive Outcomes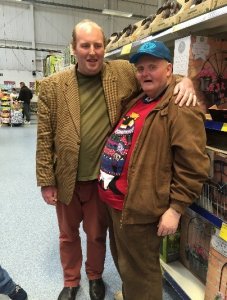 Gwynfryn offers people access to college, travel training and leisure activities. We work alongside individuals to help them build their future and increase personal empowerment.
We promote community integration and supporting people to establish social and vocational networks within the local area. We have supported people to complete courses in Cookery, Performing Arts and IT skills and to return to University. We have successfully worked with individuals who have complex, long-term rehabilitation needs and a proven record of enabling people to move on to more independent models of support.
Recovery Star Model
We use the Recovery Star Model, an outcomes-based measurement tool recognised by the Department of Health. By using the Recovery Star, we are able to support a person's recovery by measuring progress in areas including managing their Mental Health, enhancing living skills, building and maintaining social networks and building self-esteem to maximise independence.
Accommodation
Gwynfryn is situated on the outskirts of Llanelli town. Llanelli is a pleasant, friendly place with a good atmosphere and a real community feel, there are lots of things to see and do.
Gwynfryn has nine en-suite bedrooms over two floors and one studio apartment. On the ground floor there is a communal bathroom with is mobility accessible. There is a communal lounge, quiet room, kitchen/diner and laundry room. The car park and garden are to the rear of the building with a raised flower beds, small lawn and patio area, which is used for barbeques and parties in the summer. The ground floor is wheelchair accessible throughout.
Download our mental health brochure
Download our mental health residential brochure
Summary and contact details
Support Type: Mental Health
Capacity: 10 Adults
Gender: Mixed Gender
Location: Llanelli
General enquiries: 01554 741 445
Email: info@accomplish-group.co.uk