Harvey Road Preparing For Open Day – 6th March
Harvey Road, in Bournemouth will offer specialist residential support designed to help people regain their independence following an Acquired Brain Injury.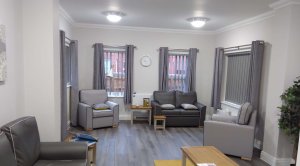 The official opening of the service will take place on Friday March 6th and will be attended by The Worshipful The Mayor of Bournemouth, Councillor Susan Phillips who will conduct a ceremonial ribbon cutting ceremony and declare Harvey Road officially open.
Mayor Phillips will join the service's Manager Martina Goble on a full tour of the home's facilities which are designed to support up to eight individuals following an acquired brain injury.
The newly refurbished premises offer six bedrooms, all with en-suite facilities and two further apartments as a step down provision to further improve independent living skills as people progress in their intensive rehabilitation programme. The building, furniture and fittings have all been designed to help people to regain their skills and live as independently as possible. The apartments will help people moving through their rehabilitation to live more independently and relearn skills which may have been lost as a result of their injury.
The Harvey Road team will work closely with a local rehabilitation service to provide bespoke occupational therapy, speech and language therapy, physiotherapy and other support to best meet individual's needs.
Manager Martina has more than 20 years' experience in health and social care and is excited to open a new service and lead a team of support staff dedicated to the rehabilitation of those who suffered a brain injury. Martina said: "A brain injury, whether it is the result of an accident or illness such as a stroke, can have a devastating effect on the individual and their family. The team at Harvey Road will support people and their families through the rehabilitation process in an environment that been especially designed to meet their needs.
"We will be supporting people who are likely to have cognitive, mobility and physical impairment and who may have additional complex health needs. We will strive to help them regain their independence and lead purposeful and motivated lives.
"Our focus is on making sure people have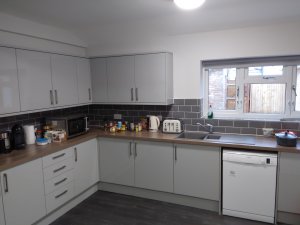 the right levels of support needed for their optimum rehabilitation, including lots of one to one support with staff who are passionate about helping people make progress.
"We are currently still in the recruitment process to build our team and I would be pleased to hear from anyone with experience in care who may be interested in such a rewarding role." Accomplish Group's Divisional Managing Director Amanda Morgan-Taylor said: "This is a very special service which will offer people a range of support especially designed to help them in their journey through rehabilitation and on to more independent living."
The open day is being held on Friday 6th March 2020. To book a place, please call 0121 457 4707 or email marketing@accomplish-group.co.uk. The event will give people the opportunity to have a tour of the new service and meet the team.
Share this news