Howells Road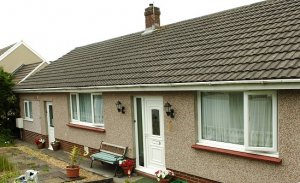 Howells Road is a detached bungalow which supports two people within a homely and therapeutic environment. The home comprises of an enclosed rear garden, two en-suite bedrooms/one of which is a wet room and a communal lounge and kitchen which has undergone a complete refurbishment.
The service is within easy access to the M4 and Swansea City centre. A retail shopping park is just 10 minutes away and the local village of Killay is only 10-minute walk.
At Howells Road we will strive to offer individualised and person centred care which will enable all people who reside here to enhance and develop new skills of daily living which provides the opportunity to live as independently as possible.
Download our autism residential brochure
Download our learning disabilities brochure
Summary and contact details
Support Type: Learning Disabilities, Autism
Capacity: 2 Adults
Gender: Mixed Gender
Location: Swansea
General enquiries: 01792 207246
Email: info@accomplish-group.co.uk