Isfryn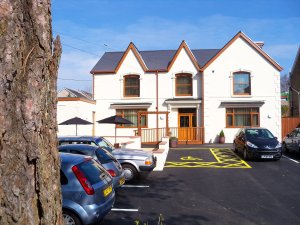 Isfryn is a residential service that provides rehabilitation support for individuals with an acquired brain injury. We understand that no two people and no two brain injuries are the same.
We offer a variety of supportive pathways, personalised to suit each person's specific needs. We are focused on the strengths, interests and dreams of each person we support. Isfryn supports up to 8 adults within the home, promoting maximised independence.
Our Approach
Our primary aim is to provide the highest quality care for each person we support and to promote their health and happiness. We offer a warm and homely environment, which caters for individual needs, and aspirations. Through person-centred plans, we promote life skills, enabling the people we support to live more independently and fulfil their goals and ambitions. We believe that having a good life with positive outcomes can be a reality for everyone, regardless of their disabilities.
Outcome Focused
We are committed to ensuring that our services can demonstrate clear and measurable outcomes. We use the Goal Attainment Scale (GAS Goals) to track progress, and this is supported by clinical tools such as the BIIES – (Brain Injury Independence and Emotional Scale) which measures independent living skills and emotional well-being. We also use the SASNOS (St Andrews Swansea Neuro-behavioural Outcomes Scale) which is an internationally recognised measure of social interactions, relationships, engagement, emotional control, cognition, inhibition and communication. These allow us to track and share demonstrable progress in graphical form to support assessment, review and outcome measurement. Outcomes and support plans are reviewed monthly with Key Workers and the person supported. This review focuses on monitoring their active GAS goals, celebrating achievements and adjusting support where progress is not as anticipated.
Accommodation
Isfryn has eight en-suite bedrooms, communal lounges, kitchen, supported bathroom and a spacious garden. This service is suitable for people looking to reintegrate into the community with lots of activities such as walking, fishing and horse riding. The service benefits from being close to the peaceful side of the Swansea valley. Within the local area, there are shops, pubs, restaurants, leisure centre and cinema.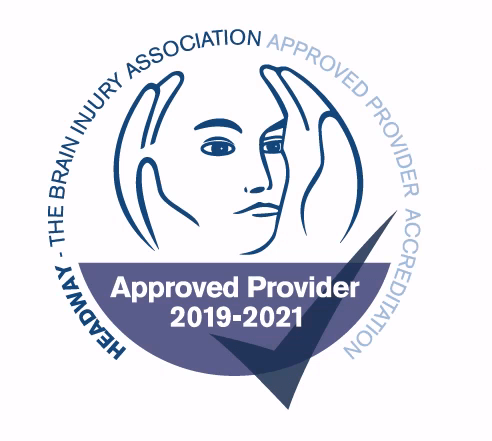 Isfryn has Headway Approved Provider status. The process is rigorous and looks for specialist ABI support for individuals and their families in 33 domains. This process ensures that services gaining Approved Provider status can demonstrate their provision of appropriate specialist care for those with an ABI. Key aspects of the process include ensuring staff working in the service are aware of and responsive to issues associated with ABI, and that the service considers the information and other needs of the individual, their family and carers. Each successful service is accredited by Headway for a two-year period as an Approved Provider.
Download our acquired brain injuries brochure
Summary and contact details
Support Type: Acquired Brain Injuries
Capacity: 8 Adults
Gender: Mixed Gender
General enquirers: 01639 841 958
Location: Swansea
Email: info@accomplish-group.co.uk