Supported Living – Isle of Wight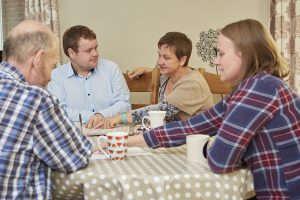 accomplish is an experienced provider of supported living services on the Isle of Wight delivering a range of services to meet individual needs. Our housing-related support service focuses on promoting wellbeing, greater independence and social inclusion on the Isle of Wight.
We enable people to achieve outcomes through a person-centred approach This involves identifying and building on people's individual needs, strengths and aspirations.
We have an experienced local Support Worker team delivering support across the island. The team provide preventative and responsive support so that people can achieve and maintain independent living outcomes.
Download our learning disabilities brochure
Summary and contact details
Support Type: Supported Living
Gender: Mixed Gender
Location: Newport, Isle of Wight
General enquiries: 01983 527023
Email: info@accomplish-group.co.uk