Kevin and Patrick Give Back to the Local Community
Kevin and Patrick embarked on making a difference to their community by litter picking in the local area. People in the local area have been singing the praises of these wonderful and hardworking individuals for their contribution. Many of them now know Patrick and Kevin by their names as result of this activity.
Patrick and Kevin have realised that it's not just litter picking they are doing for the community. They also have time for local people who just need a chat and as a result this has made them more confident and feel their work is valued and has been worthwhile.
We have realised making a positive impact in the community can be easy and even fun. You really don't need a heap of money, a crew of fellow volunteers or boatloads of time to make a difference. Simply by using the skills you already have and sharing them with others you can come up with all sorts of creative ways to help your community and build friendships at the same time.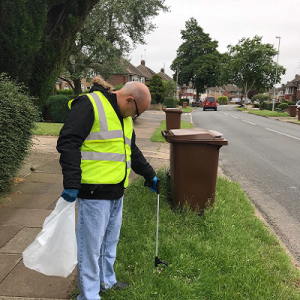 Share this news