Lester Court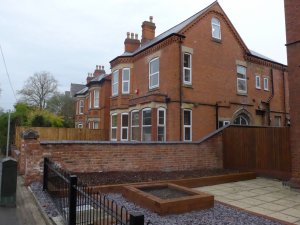 Our Support
At Lester Court, we support ten people with complex Mental Health needs. We understand that recovery is a journey and through our outcome focused approaches, we support people to maintain choice and control of their own lives. We work with people to achieve their goals through supporting them to access training, volunteering and employment opportunities. Everyone is encouraged to engage in their local community and to learn and practice new skills in a supported environment.
Positive Outcomes
We have successfully worked with individuals who have complex, long- term rehabilitation needs and a proven record of supporting individuals to move on to more independent models of support. We enable people to build on their strengths, skills and resilience. We encourage everyone to develop their own set of resources to self-manage and stay well. We provide people with the right support, which assists them in developing coping techniques, to manage their emotions and behaviour, which makes a noticeable difference in their everyday lives.
Our Staff Team
Our experienced and well-trained staff are passionate about the work that they do and strive to achieve the best possible outcomes for those that they support every single day. They are supported by our Clinical Support Nurses and Behaviour Advisors as required. Staff utilise tools such as the Recovery Star and Positive Behavioural Support Plans. These models of support, enable staff to fully understand how each person can be supported, based on individual needs.
Accommodation
In the main house Lester Court has three en-suite bedrooms and five studio apartments. Each studio apartment has its own individual kitchen, dining area, bedroom and en-suite facilities. Studio apartments on the ground floor have all been adapted for wheelchair accessibility. There is a communal lounge, laundry room, quiet room, kitchen and dining area. To the rear of the property are two studio apartments with their own private access.
Progression Pathway – Studio Apartments
Our studio apartments offer a clear progression pathway, within a residential support setting. The pathway offers an opportunity for self-development and maximum personal growth, regardless of complex health and social care needs. The apartments provide a private space for staff to enable skill development or coaching sessions. People can trial independence in a setting which has 24 hour staffing available, to assist with development of their life skills. We feel that the creation of our semi-independent transition studio apartments, enables people who want to live more independently, take those first steps to greater independence within a safe, risk managed environment.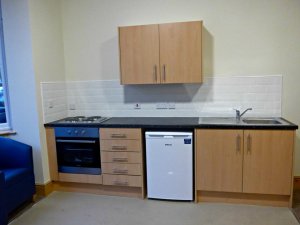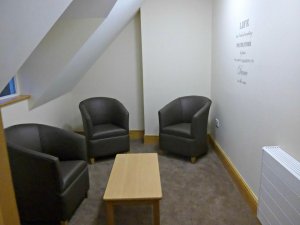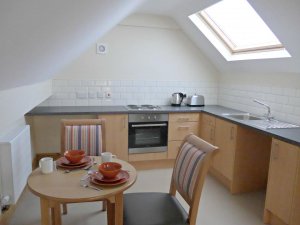 Download our mental health brochure
Download our mental health residential brochure
Download the Lester Court flyer
Summary and contact details
Support Type: Mental Health
Capacity: 10 Adults
Gender: Mixed Gender
Location: Loughborough, Leicestershire
General enquiries: 01509 230 622
Email: info@accomplish-group.co.uk