Malvern View
Our Support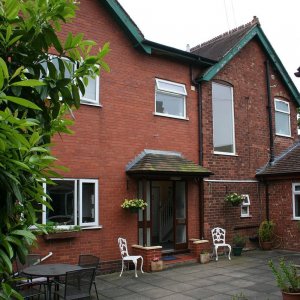 Malvern View is a residential and supported living based in Worcestershire, providing support for people with Learning Difficulties/Physical Disabilities. The residential home supports up to 10 adults, offering a variety of supportive pathways, personalised to suit each person's specific needs. We are focused on the strengths, interests and dreams of each person we support.
Our Approach
Malvern View focuses on Person Centred Planning for the people we support to ensure they receive the appropriate support. This type of supports allows residents to be in control of the care they receive, and provides dignity and independence. We create aims and objectives with the individual, to establish outcomes to help improve confidence. Person Centred Planning is regularly monitored to include any changes that can enhance their health and enjoyment. In our homes we provide an atmosphere that will improve the quality of their lives and helping them to fulfil their potential.
Accommodation
Malvern View has capacity for 10 adults in the home. There are four bedrooms on the ground floor of the residence, three of these are en suite and one included an over-head track hoist for mobility needs. On the second floor of the residence, there are six bedrooms, two of these with en suite bathrooms.
There are also communal areas including kitchen, dining room, lounge and front/rear gardens. The home also has a lift for residents on the first floor.
Summary and contact details
Support Type: Mental Health Needs, Learning Disabilities and Autism
Capacity: 10 Adults
Gender: Mixed Gender
Location: Worcestershire
General enquiries: 0121 457 7727
Email: info@accomplish-group.co.uk