New integrated step-down pathway
We are pleased to announce our all female service Grove View in Swansea have launched a unique integrated step-down pathway, consisting of three self-contained studio apartments, located on the same site as Grove View.
The studio apartments focus is to support people within the home to move on and trial independent living within a safe environment. This integrated model of support, offers a clear progression pathway, within a residential support setting. The pathway offers an opportunity for self-development and maximum personal growth, regardless of complex health and social care needs. The apartments provide a private space for staff to enable skill development or coaching sessions. People can trial independence in a setting which has 24 hour staffing available, to assist with development of their life skills. We feel that the creation of our semi-independent transition studio apartments, enables people who want to live more independently, take those first steps to greater independence within a safe, risk managed environment.
This model of care has already proven successful in our other services across England and Wales. Following on from Grove View, further developments are planned for our all male service Park Avenue in Skewen, The Paddocks in Morriston and Gwynfryn in Llanelli.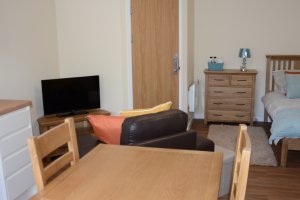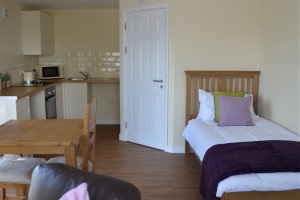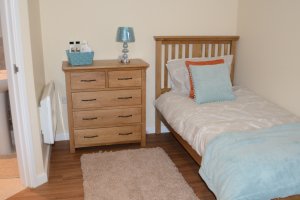 Share this news