Recovery Conference held for World Mental Health Day
As part of World Mental Health Day on the 10th October we hosted a conference in Wyboston Lakes, Bedfordshire. This complimentary event brought together advocates, care professionals, staff, clinicians and the people we support.
Presentations included a discussion led by Dr Victoria Vallentine, a Consultant Clinical Psychologist & CAT Therapist, and Elise Stephen, a Principal Clinical Psychologist & Accredited DBT Therapist, on accomplish's new specialist, female-only DBT Unit at Lakeside in Bedfordshire.
This was followed by an inspiring presentation led by Iris Benson MBE, who uses her own recovery experience to support social workers and other professionals to better deliver Mental Health support. Iris spoke about the encouraging changes in people's attitudes towards Mental Health over the last few years, while also pointing out that more needs to be done to challenge some of the stigmas that still exist and ultimately create an environment in which Mental Health is treated with the same importance as physical health.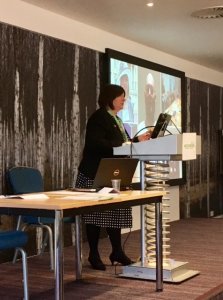 More than 60 care professionals attended our conference, where they were provided with practical information and guidance on a range of subjects to support individuals with Mental Health needs. The day was full of empowering talks and inspirational people, working together to change hearts and minds and building hope for the future.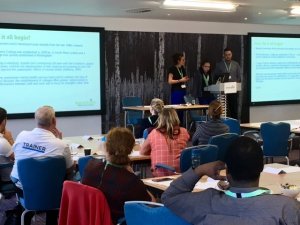 Please click here to download conference slides
Share this news