South West Services Named as Finals in Great British Care Awards
The work of teams supporting people with a learning disability, mental health difficulties, autism and acquired brain injury has been shortlisted for prestigious awards in the South West.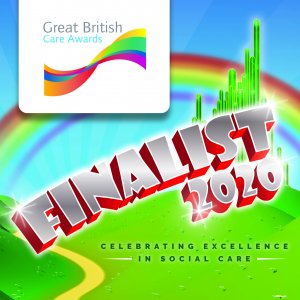 The team from Accomplish Group's Cornwall Supported Living Service has been shortlisted as a finalists in Housing with Care Award category at the upcoming the Great British Care Awards regional finals. The team from Ashcombe Court, a specialist residential service has also been named as a finalist in the Care Home Team Award category.
Supported living and residential specialist services, such as those provided by Accomplish Group around the North West and across England and Wales, support people with autism, mental health needs, learning disabilities and acquired brain injuries to live as independently as possible.
The will find out if they have won at a special ceremony due to be held at Ashton Gate Stadium in Bristol in April next year. If they are successful, they go forward to the national finals.
Rebecca Belaidi of Accomplish Group said: "We're very, very proud of the teams from Cornwall Supported Living and Ashcombe Court for this fantastic achievement in being nominated for these prestigious awards.
"They absolutely deserve to have their hard work and dedication recognised in this way. They are absolutely committed to giving the very best possible support to everyone who uses our services. They really a wonderful job in supporting people to enjoy their lives and live as independently as possible."
Share this news