Supported Living – Swansea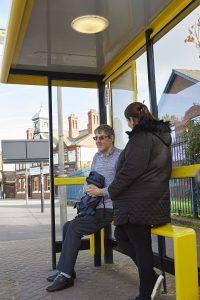 We believe in the potential of everyone we support and our aim is to increase their independence. We support people to maintain choice and control over their own lives by supporting them to develop their independent living skills, enabling participation in community life and pursuing educational, training and employment opportunities.
We provide people with appropriate levels of support to ensure greater independence, develop their full potential and make their own choices so they live the life they want to without limitations. Support provided is bespoke to individual's needs and varies, from 24-hour support, including overnight support when needed to specially tailored smaller packages. Support can be provided in a variety of settings ranging from a shared house to individual flats to support within the family home. Where appropriate individuals will be supported to manage their own tenancies.
Some examples of how we have supported people include:
• Working towards independence with personal care tasks
• Skills building to manage money
• Travel training to gain confidence and independence
• Learning to stay healthy and exercising
• Support with medication and health appointments
• Discovering new hobbies and having fun!
• Accessing vocational training and work experience
• Managing correspondence and bills
• Building social skills and expanding social circles
• Access to independent advocacy
Download our supported living brochure
Download the Swansea supported living flyer
Download our learning disabilities brochure
Summary and contact details
Support Type: Supported Living
Gender: Mixed Gender
Location: Swansea
General enquiries: 07779 452401
Email: info@accomplish-group.co.uk