The Chantry Named As Finalists At Great British Care Awards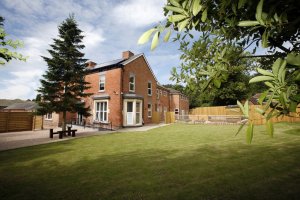 The work of a team supporting people in a specialist autism service has been shortlisted for a prestigious award in their region.
The team from The Chantry, in Leicester and which is part of Accomplish Group, has been named as a finalist in the Care Home Team Awards category at the upcoming Great British Care Awards regional award in their region.
Specialist services such as those provided by Accomplish Group around the Midlands and across England and Wales, support people with autism, mental health needs, learning disabilities and acquired brain injuries to live as independently as possible in residential and supported living environments.
The team will find out if they have won at a special ceremony due to be held at the East Midlands Conference Centre in Nottingham in April next year. If they are successful, they go forward to the national finals.
Stuart Merriman of Accomplish Group said: "We're so proud of the team at the Chantry for this fantastic achievement. They work incredibly hard to support the people who use the service and to have their dedication recognised like this is an honour.
"Even in the midst of COVID-19, they have continued to go above and beyond to provide the best possible support. Their commitment to the people we support and their families has been humbling and very much appreciated."
Share this news