The Orchard
Our Support
At The Orchard we provide support for six people with complex Mental Health needs or who may have a dual diagnosis of Mental Health and challenging needs associated with their Learning Disability. We support people to develop their own strategies and skills to become as independent as possible. We help individuals work towards the goals they have set, however big or small these may be, assisting them in developing confidence and self-esteem. We recognise that everyone is different, so we adapt our support to suit each person's needs. With the right support we feel this environment will help individuals to gain greater independence and more control over their own lives.
Our Approach
Our approach is to empower the people we support, building trust and focussing on skills development and re-enablement. We work alongside individuals to help them build their future and increase personal empowerment. We support people to access training, volunteering, education and where possible employment opportunities. Everyone is encouraged to engage in their local community and learn and practise new skills and supported to rediscover skills which may have previously been lost. Our approach offers people access to college, travel training and leisure activities.
Positive Outcomes
We have worked with individuals who have complex, long-term rehabilitation needs. We have successfully worked with individuals who have a Personality Disorder. We focus on the person, not the behaviour. We believe that with appropriate support, the impact of PD on the individual and their family and friends can be reduced.
Our aim is to improve everyone's social awareness skills which are further developed through accessing the community. We promote wellbeing and maximise each person's independence, by enabling them to develop coping techniques to manage their emotions and behaviour, within a safe and supportive environment. In 2018 we have already successfully supported two people to return home after coming to The Orchard for respite care.
Accommodation
The Orchard has five en-suite bedrooms and one studio apartment. There is a large communal kitchen with a conservatory, lounge and dining area. It is a traditional house with a modern extension built around a very pleasant courtyard and garden. The home has ground floor accommodation which enables access for people with physical disabilities. There is a self-contained studio apartment at the front of the home, with ground floor access. There off road parking to the front with wheelchair access and a split-level garden to the rear. The garden has a large, decked area to the side and is equipped for wheelchair access.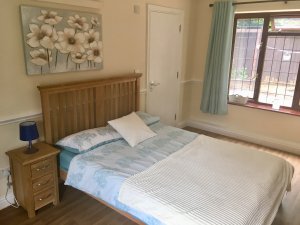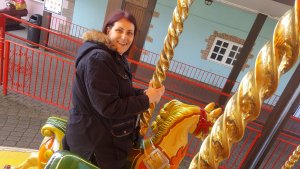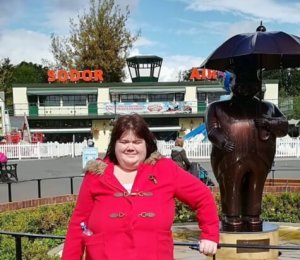 Download our mental health brochure
Download our mental health residential brochure
Summary and contact details
Support Type: Mental Health
Capacity: 5 Adults
Gender: Mixed Gender
Location: Daventry
General enquiries: 01327 878 802
Email: info@accomplish-group.co.uk