The Willows
The Willows, is a spacious, calm environment where individuals with complex needs can find their own identity and develop confidence. The Willows is a bespoke specialised service for individuals, who have Acquired Brain Injuries or Mental Health needs and are looking to improve their independence within a supported environment.
We empower people to live their lives in the way they want to and we support them to make this happen. Through good understanding, each person  is supported to get involved in new activities and explore new opportunities.
Our Approach
Our primary aim is to provide the highest quality care for each person we support and to promote their health and happiness. We offer a warm and homely environment, which caters for individual needs, and aspirations. Through person-centred plans, we promote life skills, enabling the people we support to live more independently and fulfil their goals and ambitions. We believe that having a good life with positive outcomes can be a reality for everyone, regardless of their disabilities.
Accommodation 
The Willows consists of a mixture of apartment style accommodation and spacious rooms. The ground floor is an accessible accommodation, which is suitable for people with mobility difficulties. There are also supported living accommodation available onsite. The service has a vibrant level access garden with quiet spaces, there is a large lounge and dining room, a main kitchen and an activity room or quiet room.
Located in a residential area, The Willows is situated on the outskirts of Neath, a five minute walk from local shops and other local amenities, Neath and Pontardawe are a ten minute drive the service. The Willows has easy access to rail transport links across South Wales, to Swansea and Cardiff.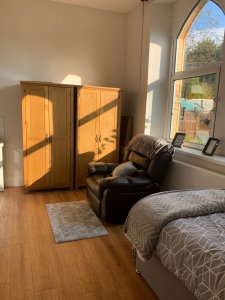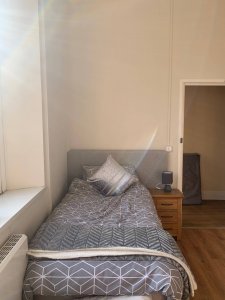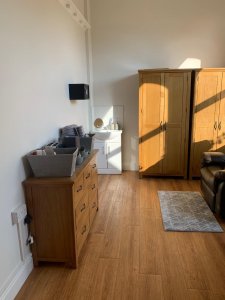 Download our learning disabilities brochure
Summary and contact details
Support Type: Mental Health, Learning Disabilities, Acquired Brain Injuries
Capacity: 8 Adults
Gender: Mixed Gender
Location: Neath
General enquiries: 01639 633 496
Email: info@accomplish-group.co.uk