Wales Care Awards 2018 – Finalists Announced
We are delighted to announce that two of our staff team have been announced as Wales Care Awards 2018 finalists.
Commitment to Training & Workforce Development Award – Kelly Pirotte Head of Learning and Development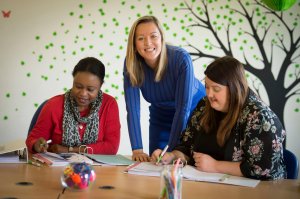 This award recognises those who have made a lasting difference to the quality of service provision, by developing the skills and knowledge of their colleagues in-house or in an external training and development role. Finalists for this award understand the importance of sound induction processes and support ongoing training and development.
Nurse of the Year – Maggie Rose Clinical Lead
This award recognises individuals who have demonstrated outstanding practice, in working with individuals using services and in support for the development of staff. Finalists will have used evidence based practice to inform daily work practice and have leadership skills that have positively changed or influenced care delivery. They have instigated and participated in research based practice and have demonstrated and influenced positive partnership working with external agencies and professionals.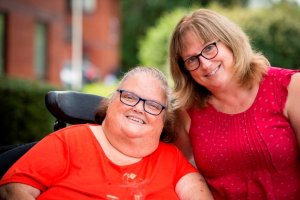 About the Awards
The Wales Care Awards are a celebration of excellence across the Wales care sector.  The purpose of the awards is to congratulate those individuals who have demonstrated outstanding excellence within their field. The Awards are an annual event run by Care Forum Wales to showcase best practice across the care sector.
We would like to take this opportunity to congratulate Kelly and Maggie on such an outstanding achievement and wish them all the best on the night. This prestigious award ceremony will take place at City Hall Cardiff on Friday 19th October 2018.
For more information about the Wales Care Awards visit: www.walescareawards.co.uk
Share this news