Winners for the Wales Learning Disabilities and Autism Awards Announced
Thursday 20th June 2019 saw the very best from the Learning Disabilities and Autism sector, attend an evening of celebration at The Marriott Hotel, Cardiff. The second Wales Learning Disabilities and Autism Awards ceremony was opened by our very own Accomplishments Choir, who treated everyone to an outstanding and uplifting performance.
We are delighted to announce our amazing achievement of winning three awards at this year's ceremony. The Learning Disabilities and Autism Awards offer a unique opportunity to celebrate the outstanding work individuals, teams and businesses do in the sector. The aim of the awards is to pay tribute to people who specifically support those with Learning Disabilities and Autism and also recognise inspirational individuals with a Learning Disability and/or Autism who make a real difference within their communities.
We are proud to share with you our winners and the comments we received from the judges: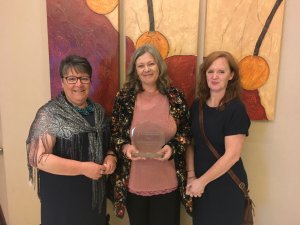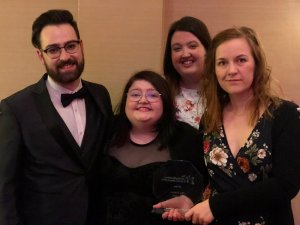 The Employer Award – Accomplish Group. The team from accomplish impressed the judges with their passion and drive. They demonstrated that despite being large organisation, they very much kept their vision and values at the heart of everything they do. A dynamic senior management team who were able to showcase their knowledge and pride within each part of their organisation, keeping local care at the heart.
The Great Autism Practice Award – Bryn Irfon Team. The team at Bryn Irfon go above and beyond in empowering the people they support to believe they can reach their full potential. The team support each other to deliver innovative, person-centred support.
The Trainer Award – Learning and Development Swansea Training Team. An exceptional team of trainers who go above and beyond in motivating staff to provide quality, person-centred support as well as offering new opportunities for the people supported to promote independence and wellbeing.
We would like to take this opportunity to thank our amazing choir for their great performance. We would also like to congratulate our award winners and our runner-up Louise Krol (Deputy Manager Dyfan Court) on for their outstanding achievements.
Please click here to view the full list of winner's
Share this news