World Autism Day
EVERY year, Accomplish Group hosts an event on World Autism Day which has, over the years, explored many different aspects of autism.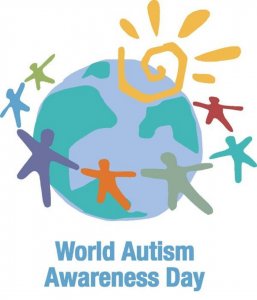 This year's event was to have focused on listening to people with autism and would have brought together autistic people, those who use autism services and those who support autistic people, to learn more about how we can best listen to people with the condition, and have their voices influence how they are supported.
Due to the COVID-19 outbreak, our event, like so many, has been postponed. However, to mark World Autism Day, and to help people access information or advice about autism, we are holding a day of questions and answers with Accomplish Group's Autism Advisor Sue Hatton.
Sue will answer questions posted on LinkedIn and Facebook, or submitted to marketing@accomplish-group.co.uk throughout the day and will be able to provide advice and guidance on how we can best support people with autism, especially during these challenging times.
Sue said: "Like so many things for all of us, our event for World Autism Day has been postponed. The COVID-19 virus has presented everyone in the world with a challenge and not least the staff working in our services with those who are autistic.
"I have been trying to keep in touch with a number of those autistic people either directly or via staff working with them and within this crisis I think we are learning. I want to be able to share that learning as far and wide as possible, and these questions and answers I hope will offer people a chance to ask for help and advice."
Questions can be posted on the Accomplish Facebook and LinkedIn pages or submitted via marketing@accomplish-group.co.uk throughout Thursday April 2nd and Sue will answer them on those platforms between 11am and 5pm.
Share this news